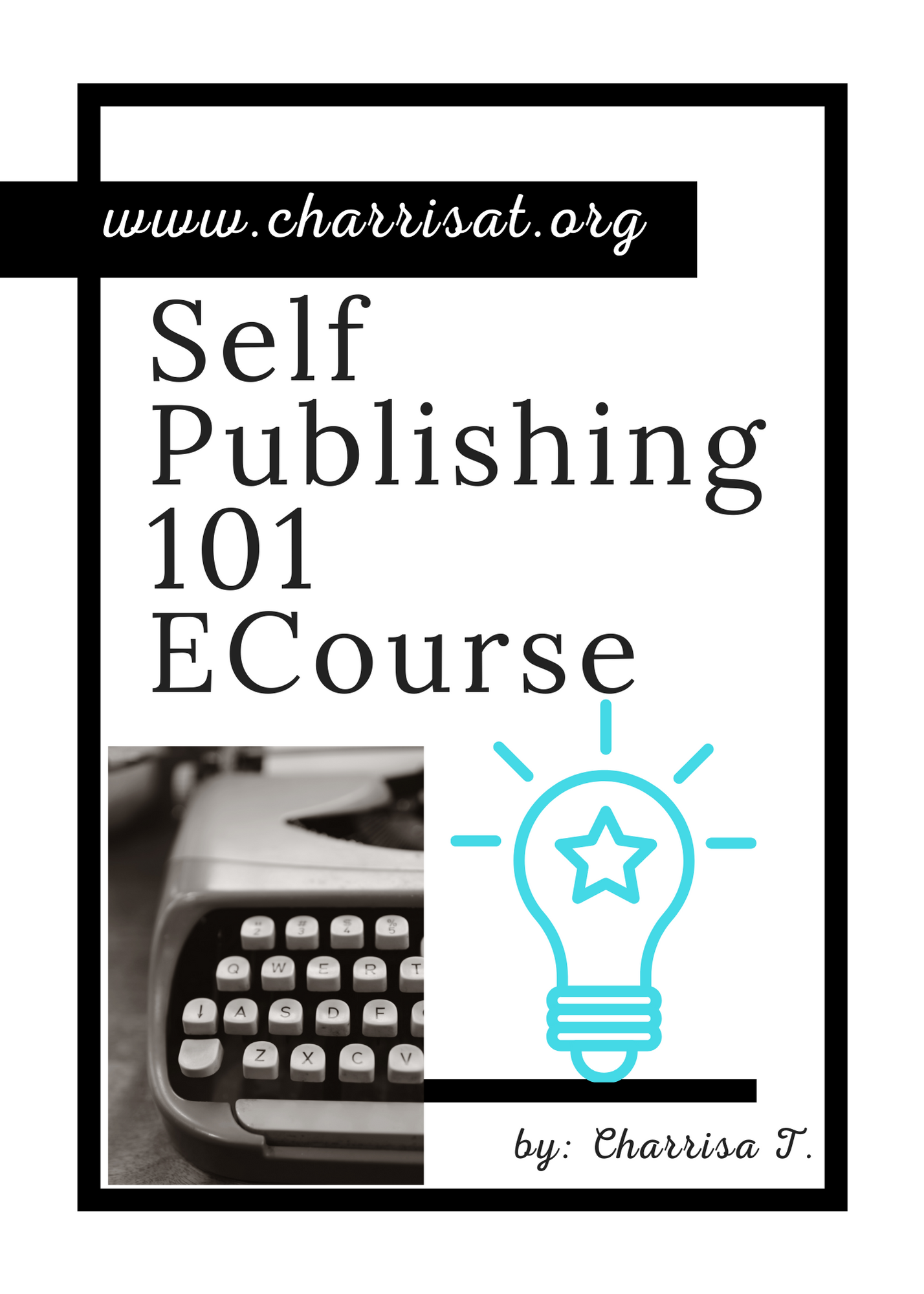 Is there a book inside of you? Are you thinking about becoming a self published author? Do you have a manuscript and trying to figure out if self publishing is right for you?
If you answered yes to the above questions, THIS COURSE IS FOR YOU!
Charrisa T. is a 3x self published author and to date has helped 15+ authors self publish their book. She uses her experiences from self publishing to help aspiring authors on their journey.
WHAT'S INCLUDED
In this course you will understand Charrisa's WHY behind self publishing and tons of revenant information
Pros and Cons of self publishing
Gain clarity about your book
How to outline your book before writing
A checklist of what to do WHILE writing
Tips for Writing and more!


You will also get A Writer's Checklist PDF, Book Cover Design PDF, and a list of NEEDED resources for authors.
But wait, that's not all.
In this Ecourse Charrisa shares her mistakes as a self published author. Her story and experiences will sharpen you to make the necessary moves as you are on the joule to become a self published author.
See what they are saying.....
Check your inbox to confirm your subscription